Improving the Quality of Care through Innovation and Technology for over 30 YEARS
Latest News:
Solos Endoscopy, Inc. is pleased to announce that as of December 1, 2020, the Company effectuated its capital restructuring and is changing its name to CYduct Diagnostics, Inc.
The Board of Directors and majority shareholder have approved this amendment to the Company's certificate of incorporation as a means to reposition the Company to be more attractive for investors and to better reflect its future prospects and value. Read Press Release Here
It is "business as usual" while we make all the necessary changes to our products and website to reflect our new name. We will keep you posted.
As always, we thank you for your support and business.
CYduct Diagnostics, Inc. (OTC PINK:SNDYD) is pleased to announce it has signed a Letter of Intent to acquire all the assets of HHC PREFERRED LLC. ("HHC")
CYduct Diagnostics, an emerging innovator in the breast healthcare wellness segment of women's health, confirmed that it is in advanced talks to buy the assets of HHC including its HALO Nipple Aspirate Fluid ("NAF") acquisition system. Read Press Release Here.
Endoscopic Instrumentation and Medical Imaging Solutions
For more than 30 years, from medical schools to hospitals, surgeons have trusted Solos Endoscopy to develop and market breakthrough technology, applications, medical devices, and procedural techniques for screening, diagnosis, treatment and management of disease and medical conditions
At Solos Endoscopy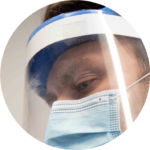 The health and safety of our employees and our customers is our top priority. With the growing concerns around COVID-19, Solos Endoscopy Corporation is continuously monitoring the situation and taking appropriate steps under the circumstances to minimize disruption to our business operations.
At this time, we are operational with travel restrictions in place, and can be reached via phone and email.
As with any crisis, there are many challenges. Therefore, Solos Endoscopy Corporation has plans in place that are intended to be adaptable as unforeseen changes arise.
Our team is here to support our customers' needs during this unprecedented time, so please do not hesitate to reach out, contact us by phone (617) 367-9700, online, or email us at info@solosendoscopy.com.